Press Conference of the SmartMOVE project was happening on 19. September 2022 in Križanke, Ljubljana.
The Department of Knowledge Technologies, in collaboration with the Department of Environmental Sciences, participates in the project SmartMOVE on the development of decision-support processes and methods for improving the sustainable mobility of employees in organizations. Together with project partners, it is developing the "Green Certificate for Sustainable Mobility", intended for employers and mobility plan managers as a mechanism for raising the awareness of sustainable mobility and taking measures for its improvement. The certificate will be based on a comprehensive system of economic, environmental and social criteria for assessing the adequacy of the current employee mobility habits, and the expected and actually achieved effects of the proposed or implemented measures.
After the conference, ŽurMOBILE took place as part of the European Mobility Week.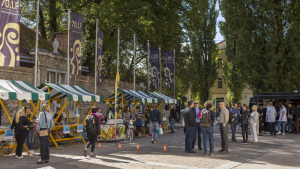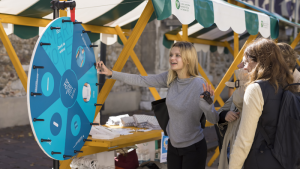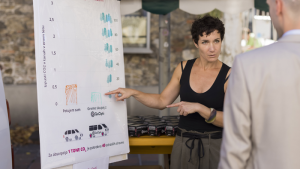 Photo: Aleš Rosa